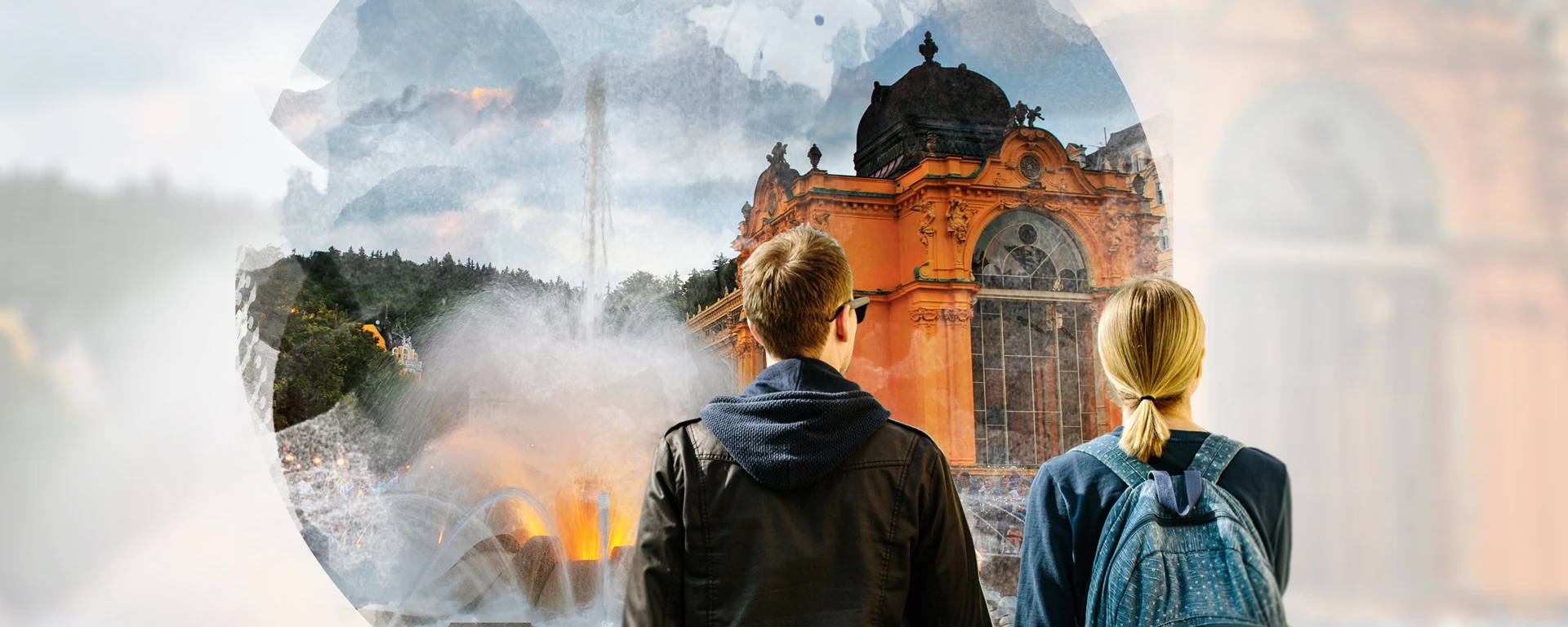 Guided Walking Tours for Groups and Individuals
Every Thursday and Saturday the tourist information centre in Mariánské Lázně organises themed walking tours. Tickets can be purchased at the information centre or at www.kisml.cz (click on the "cultural programs" section) - they can also be booked in advance by writing to us at info@marianskelazne.cz.
The walking tour programme is adjusted according to the season, weather and opening times. You can find the current offer at www.marianskelazne.cz/prohlidky/. If you have not found a tour in English and are interested in a particular topic, please email us at info@marianskelazne.cz. The minimum number of people to organize an English tour is 10.
Sales
Children between the ages of 6 and 15, students and ZTP card holders are eligible for reduced rate tickets. Holders of Karlovy VARY REGION CARD have the walking tour free of charge. Ticket prices listed are per person.
Meeting point always in the Tourist information centre, Hlavní 47 (Chopin House), phone +420 354 622 474, +420 777 338 865.
For Groups
We are happy to arrange group tours at a time and date of your choosing. We can organise tours in the following languages: Czech, English, Russian, German and French. The minimum group size is 10 people, the maximum 25. If your group has more than 25 members, an additional guide must be arranged. The meeting point can be agreed on an individual basis - groups normally meet at the Tourist information centre, the Monarchs Statue or at City Service.
Please send all inquiries to info@marianskelazne.cz.