VILLA PATRIOT
Small, comfortably furnished hotel with a gourmet restaurant on an international level. As the name implies, the Gourmet Hotel is exceptional for its gastronomy. It is very popular among guests who opt for "CulinaryTourism" So in short – it is suitable for lovers of quality food and drink.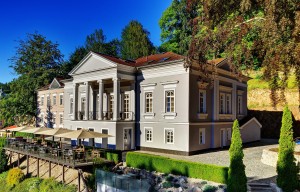 Pension Osborne-Balmoral
Pension Osborne/Balmoral je objektem Univerzity Karlovy ležícím v klidné části Mariánských Lázní s krásným výhledem na kolonádu.