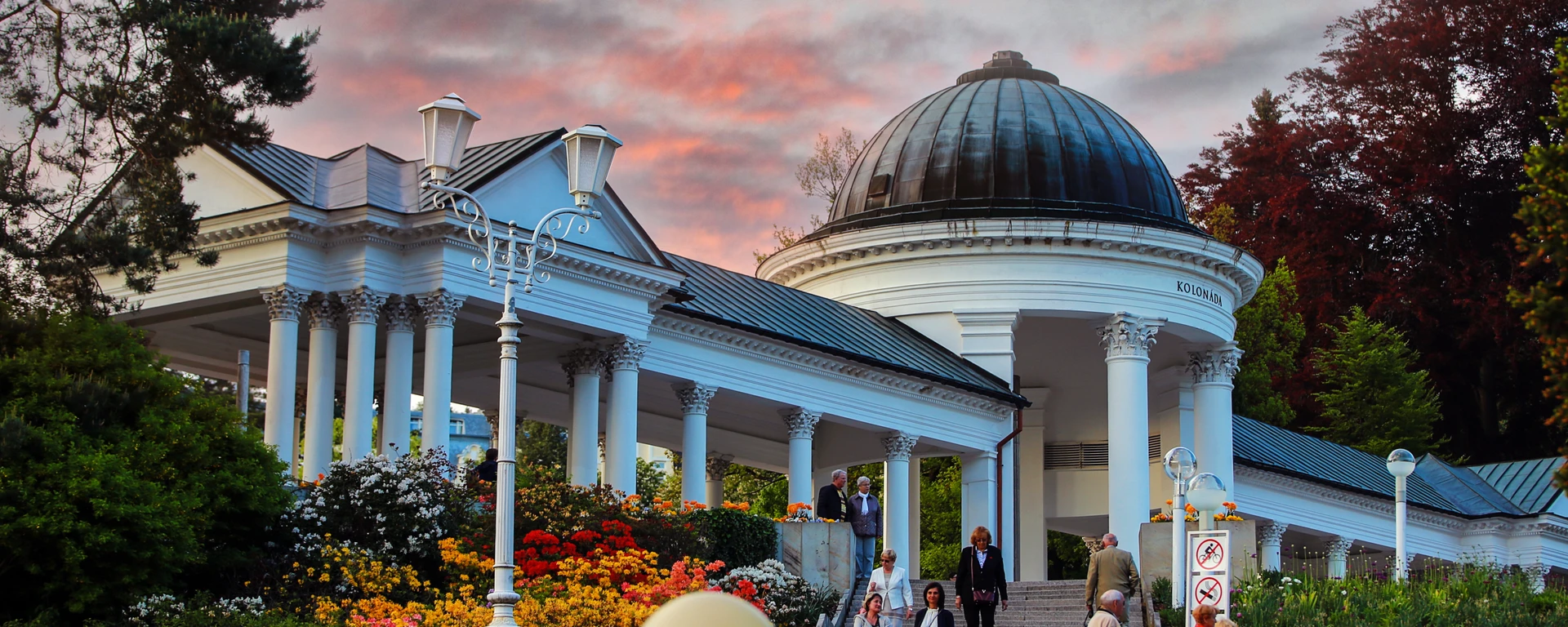 Health and the Immune System
Strolls in the forest, drinkably pure spring water and of course all of those well-known spa procedures – these all have a beneficial effect on our health and immune system. For more information see:
Looking to recharge your batteries and give body and mind a chance to relax? Mariánské Lázně's hotels offer a wide range of wellness and cosmetic procedures.
There are over 40 mineral springs in and around Mariánské Lázně. Combined with a subalpine climate and nature all around us, Mariánské Lázně is the ideal place for treating a range of conditions as well as being a great way to prevent illnesses developing.
Learn how to relax, regenerate and strengthen your immunity with spa procedures!

Tips for Trips
Parks and the forests surrounding Mariánské Lázně, encourage a trip to nature.
Learn more
Immunity Program
The aim of the spa treatment: improvement to the ventilation function of air passages restoration of correct respiration mechanics improvement to the overall resistance of the organism removal of environmental…
View hotel