Revelton Studios Marianske Lazne
Revelton Studios Mariánské Lázně is an aparthotel with contactless check-in, a friendly online reception and a unique interior design with attention to every little detail.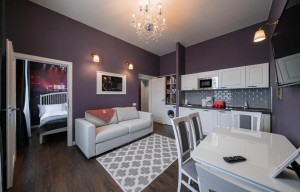 Hotel La Provence
Apartment Hotel La Provence is located in a quiet location, in the very center of Mariánské Lázně, in the passage behind the Hlavní 51 building. Cross the street and you are in the pedestrian zone, in the middle of the spa parks, just 200 meters from the colonnade with mineral springs and the Singing Fountain.