Hotel Esplanade Spa & Golf Resort *****
Luxurious accommodation in Mariánské Lázně, with calm environment and beautiful view of the city, not far from Royal Golf Club Mariánské Lázně. Hotel Esplanade Spa & Golf Resort is a luxurious hotel situated in a beautiful forest park in Mariánské Lázně. We provide luxurious accommodation in comfortable double-bed rooms and splendid apartments.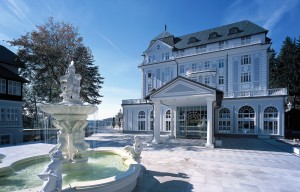 Ensana Grandhotel Pacifik ****
"A sea of spa sensations"
Ensana Grandhotel Pacifik greets and inspires visitors with its imposing Art Nouveau façade, which dominates one end of the main street in Marianske Lazne.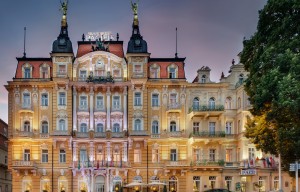 VILLA PATRIOT
Small, comfortably furnished hotel with a gourmet restaurant on an international level. As the name implies, the Gourmet Hotel is exceptional for its gastronomy. It is very popular among guests who opt for "CulinaryTourism" So in short – it is suitable for lovers of quality food and drink.