Spa hotel ROYAL****
Kur & Medical Spa hotel ROYAL is ideally located at the edge of a forest park some 300 meters from the centre of the town, offering a unique panorama view of the whole Mariánské Lázně.
Pension Osborne-Balmoral
Pension Osborne/Balmoral je objektem Univerzity Karlovy ležícím v klidné části Mariánských Lázní s krásným výhledem na kolonádu.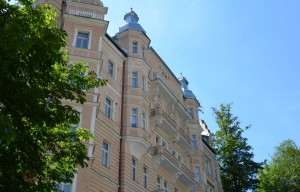 Beer Spa Marienbad
Our spa offers an original spa procedure based on the exclusive use of natural ingredients, material and old-Bohemian folk medicine recipes.