Falkensteiner Spa Resort Mariánské Lázně*****
The hotel is fully renovated and is a part of Premium Collection of Falkensteiner hotels. The hotel provides the largest spa and wellness center in the city with five swimming pools, including an outdoor heated year-round and an indoor saltwater pool, four saunas with several relaxations rooms, hotel garden with sun loungers and further highlights of this house.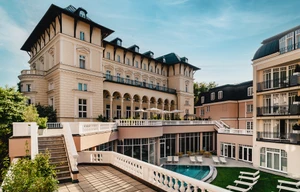 Reitenberger Spa Medical****
At the Reitenberger Spa Medical, we focus on the care of the musculoskeletal system. Rehabilitation – led by our experienced doctors and physiotherapists – in combination with spa care achieves more effective treatment results. We also provide a wide range of wellness and spa treatments.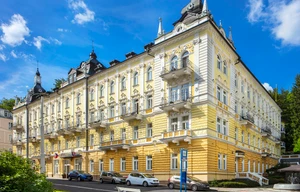 Spa hotel ROYAL****
Kur & Medical Spa hotel ROYAL is ideally located at the edge of a forest park some 300 meters from the centre of the town, offering a unique panorama view of the whole Mariánské Lázně.