Ensana Hvězda - Imperiál ****
"Star, spa and style"
This hotel is one of the town's most recognizable icons with its amazing exterior architecture and a perfect location overlooking Goethe Square and the Colonnade, sitting atop the beautiful spa quarter. Combining historic splendor with high quality modern comfort and services, this hotel also boasts the largest hotel swimming pool in this town.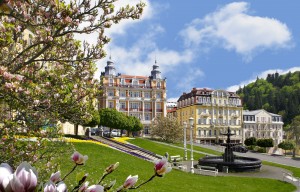 Ensana Butterfly ****
"Best for business, best for a break"
The Hotel Butterfl y is a modern building designed to refl ect Art Nouveau styling yet contain a refreshing artistic fl air and contemporary feel. Perfectly placed on main road opposite the lower spa park in the town centre.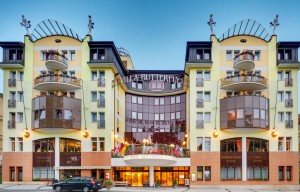 Rübezahl Marienbad Historical Luxury Castle Hotel & Golf
The hotel is one of the most beautiful fairytale romantic castle hotels in Czech Republic built in 1903 and was famous for attracting elite people of the time. The location of the hotel is unique, sitting on top of the hill surrounded by the "Slavkovsky forest" with panoramic views of the town below.