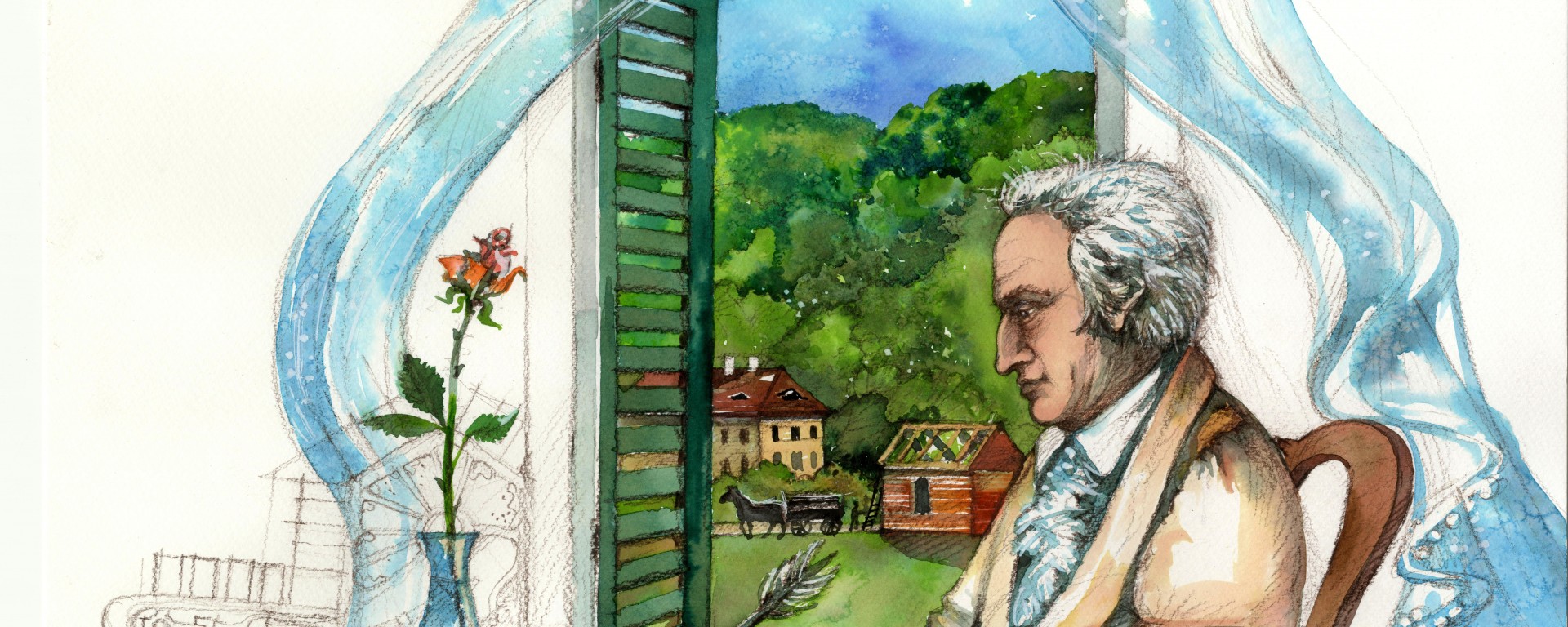 Johann Wolfgang von Goethe
* 28th August 1749 † 22nd March 1832
"Alone a person will never reach his destination"
Johann Wolfgang Goethe was a German poet, novelist, playwright and politician. He visited Marienbad on four occasions between 1820 and 1823. In 1821 he made the acquaintance of his last love, Ulrika von Levetzow. In 1823 he stayed at the house called "U zlatého hroznu" which now houses the town's museum. On his last visit he ask Ulrika for her hand in marriage, but she turned him down. Goethe left Marienbad, capturing the pain of his unrequited love in the poem "Marienbad Elegy".
In a letter to his son August in Weimar he wrote:
''You will also be pleased to know that I have made the decision to see Marienbad – a remarkable place. It was as though I had found myself in the forests of North America where they build a city in three years. The layout is a happy, welcoming one, those who run the town are strict, its craftsmen hard working, its keepers of the peace reasonable and alert. Completed houses, those still under construction, those under roofs already, some built to the rafters or barely possessing foundations - the place is lively indeed. I have never experienced such a hospitable town."
"Only nature truly knows what it wants… it never jokes or makes mistakes – those are the preserve of man alone."